An open-source LMS for New Mexico's largest school district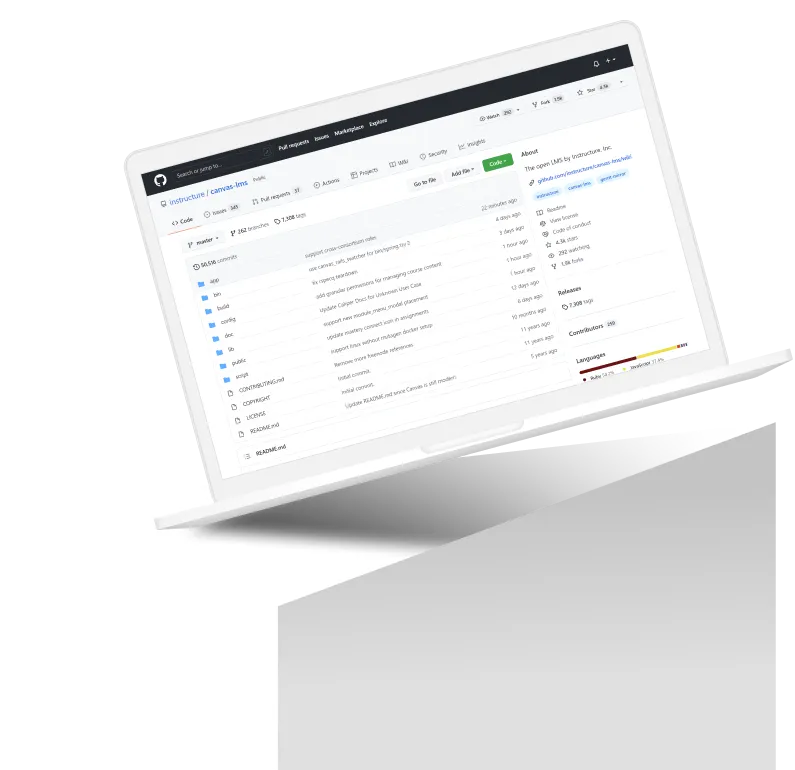 Albuquerque Public Schools
The Problem
Albuquerque Public Schools had multiple, non-integrated LMS solutions and were eager to find a platform to increase adoption, streamline maintenance, and significantly cut costs while still providing a robust and flexible experience to educators and students across the district.
Discovery
We partnered with APS to investigate solutions for a consolidated, district-wide learning management system. Soon thereafter, Canvas LMS became the leading contender as together with partners in the open-source community, we could deploy a full-featured and cost-effective platform for the district.

Our Process
A phased process to implement Canvas LMS included an initial needs assessment, environmental scans, modeling, prototyping, building, testing, and migration. Working in tandem with the district's IT professionals, an open-source Canvas LMS solution, hosted by the district on a cluster of virtual machines was provisioned and configured to enable future capacity and growth with minimal additional cost.
A More Effective LMS
Since rolling out open-source Canvas LMS in 2017 to its more than 100,000 constituents, APS has provided schools with an enterprise-level experience—without the enterprise-level costs. Today, we continue to work with Albuquerque Public Schools to maintain and upgrade their open-source Canvas LMS solution with regular releases, focusing on student information system integrations, learning tools interoperability, and high-level support.