Free and flexible educational resources accessible to all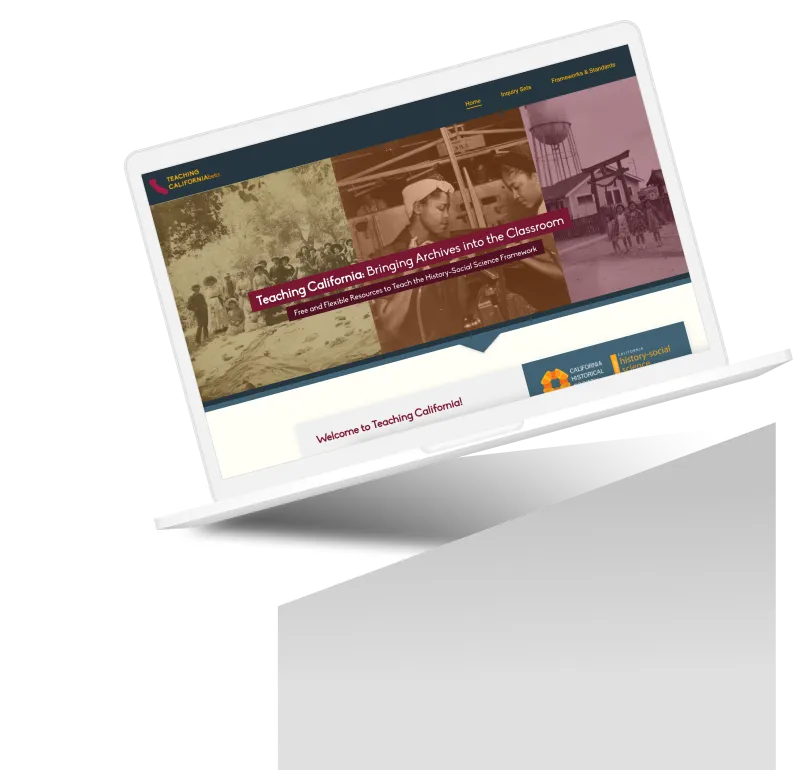 California Historical Society
The Problem
CHS was exploring new ways to make its instructional materials more readily available to educators and more clearly connected to the state's History-Social Science Frameworks and content standards. They were interested too in better understanding the audience for their resources.
Our Approach
At the start of the project, we knew we could outfit our existing open-source OER and Curriculum WordPress plugins to meet the early requirements scoped by the California Historical Society.
Our work began first with participatory discovery involving stakeholder interviews, workflow designs, personas, and more to further define who the site needed to serve and to what benefit.
The design phase focused on creating the information architecture and UI elements necessary to provide an easy and enjoyable user experience. This was key for successful user adoption.
During the development phase, we adapted our plugins to better fit the specific needs of the CHS curriculum, and built new features based upon our earlier discovery and design work, for creating, sharing, and discovering educational content on the site.
A Rich and Open Library
CHS launched Teaching California in 2019. The site is designed for educators and guardians of K-12 learners to access a rich library of instructional content connected to the California History-Social Science Framework.
Our WordPress plug-ins have enabled site administrators to easily manage resources and resource metadata. Organized into "inquiry sets," the resources highlight specific topics and themes with primary sources provided by the state's museums, archives, libraries, and other cultural institutions.
CHS now manages new development in-house and plans to continue creating curricula over time. We enjoy watching our open-source projects take on a new life of their own!