Chosen as our lead development agency, Navigation North quickly became our educational thought partner for the Smithsonian Learning Lab.

Darren Milligan
Acting Director, Smithsonian Office of Educational Technology
One portal millions of objects endless learning possibilities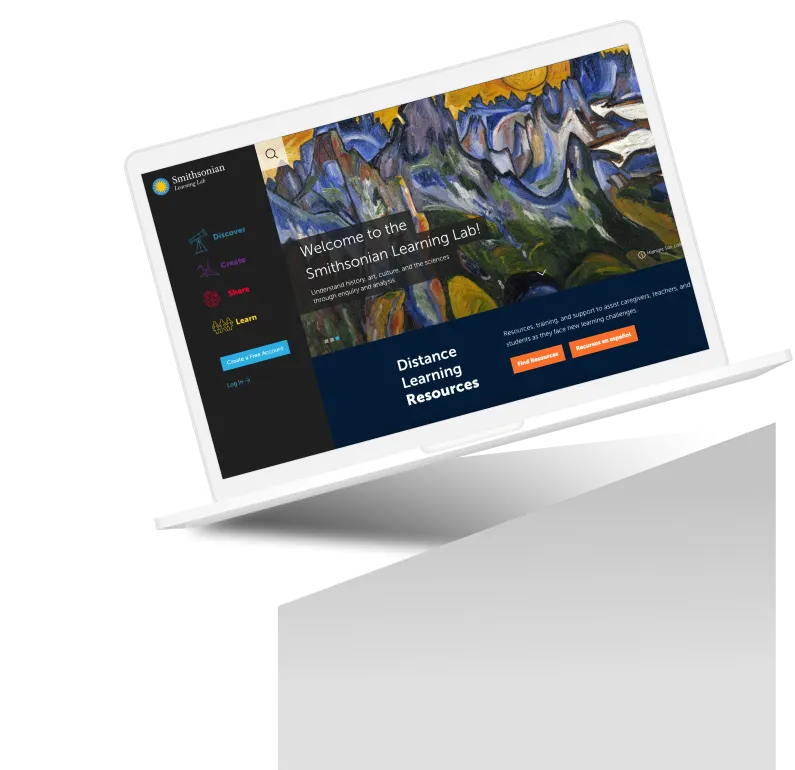 The Problem
The Smithsonian had a vision to dramatically reinvent its digital resources to the benefit of educators and learners. By moving away from static lessons and worksheets, the organization hoped for teachers and students to co-create and use contemporary resources more easily in the classroom. The solution needed to scale to support the Smithsonian's extensive collections distributed across nine museums, nine research centers, and the National Zoo.
Our Approach
Our team worked with the Smithsonian Office of Educational Technology. Through interviews, surveys, and other modes of user research, we listened to teachers to understand how we could best support curriculum development and student engagement.
We heard their need for high-quality, engaging curricula that could be quickly customized and shared. We also identified the opportunity to position users as content creators whose resources could exist in conversation with those developed by the Smithsonian.
These and other insights informed how we developed prototypes and examined the types of tools and features best-suited for classroom use. Our team easily moved from these insights to implementation by leveraging years of research and development with the edtech sector.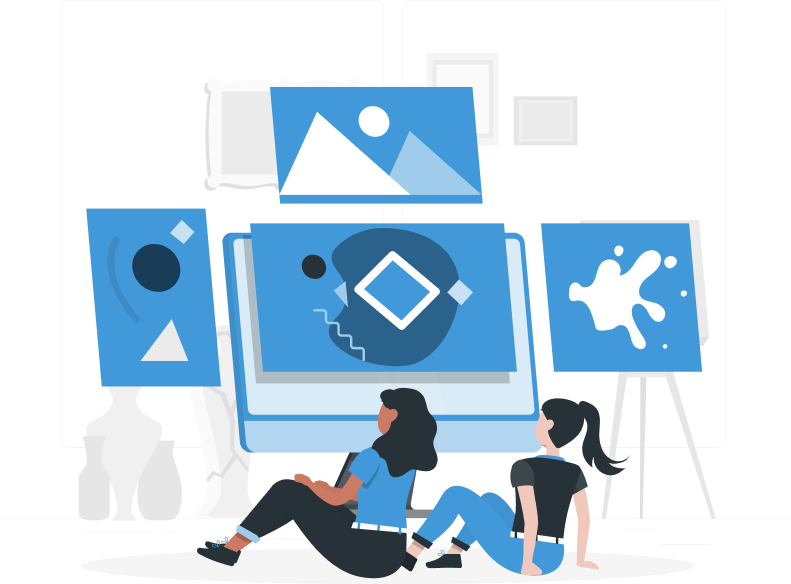 A New Learning Product
The Smithsonian Learning Lab launched in 2015 as a revolutionary online learning experience. The lab provides a space for users to search, collect, and organize objects from across the Smithsonian—images, videos, 3D objects, and more. Classroom educators can even manage students' directly in the lab with rosters, assignments, and progress updates.
Anyone can have fun and learn with the lab with easy-to-use features like visual hotspots, and quizzes. While there are many ways to publish cultural collections online, the Smithsonian Learning Lab distinguishes itself as an experience that leads with the users' curiosity to initiate learning and tell stories around cultural objects.
An Ongoing Partnership
Navigation North continues to work with the Smithsonian Office of Educational Technology, from deploying regular platform, performance and security updates to collaborating on new and improved features. Together we are invested in all the ways the lab serves educators, learners, and researchers worldwide.
Accomplishments
Since its debut, the Smithsonian Learning Lab has been celebrated across the educational and cultural sectors with many recognitions.